About Us
MAX Industrial Microwave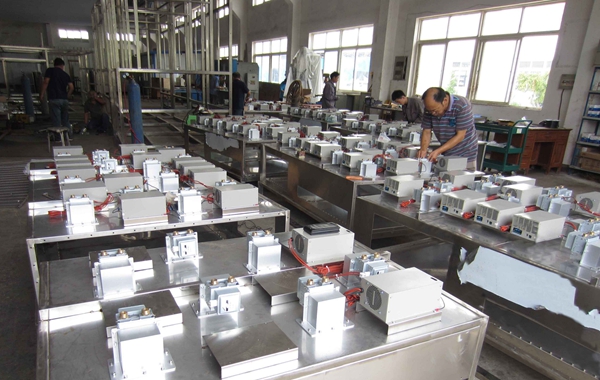 Our company is a secondgeneration of family business that was established in 2003 Yantai, China. Our company engineers, plans, produces and services industrial microwave machine for treatment of a variety of material. Our basis of integrated solution is market leading engineering knowledge. For each project design and client specific requirement, we exploit our extensive microwave technology know how, back up by many years of experience in modular industrial microwave and field experience.
Our mission is to work closely with our clients we are able to fast response to our clients withprofessional attitude and enthusiasm we meet any specific requirements or challenges. We take pride in offering a vast number of solutions in heating, drying, bonding, curving, sterilizing, reacting, cooking, pasteurizing.
After our products are recognized and welcomed by local market, we leverage our rich experience and a strong platform from which to engage in global market.Therefore, our machine and systems are locally designed and built, and exported to the worldwide. We have engaged with local companies to be our key suppliers and we have committed ourselves to service global corporation and companies.
MAX Industrial Microwave Background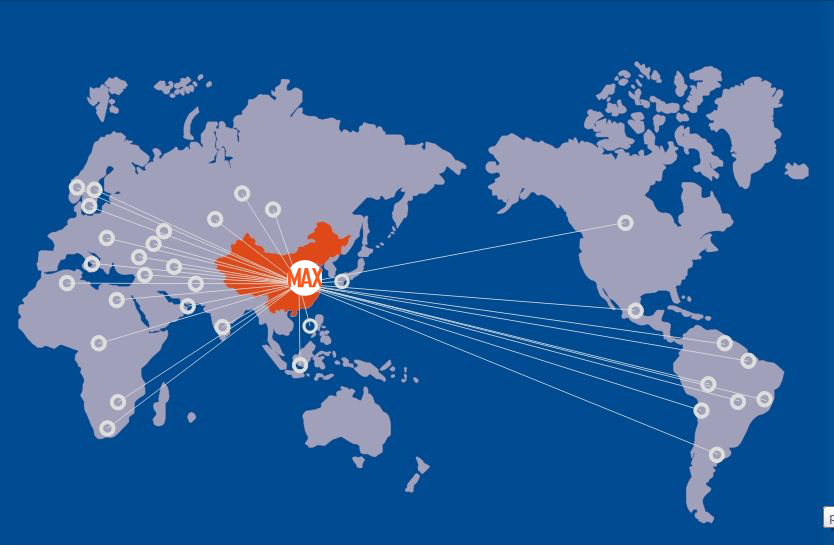 ★ MAX focus on engineering team through a collaborative working environment, we work closely with universities, institutions, PLC software team, domestic & overseas microwave technology corporations and experiencedmechanicalconsultants. Those resources give our team a vision that innovate incredible plan, energy, enthusiasm and the most important- fan. Our creative engineering team apply an extensive knowledge of both real field experience and microwave theory in the plan, construction and installation of industrial microwave.
★ Our microwave machine is available in with 915Mhz and 2450Mhz frequency. According to collisions and next transformation into thermal energy high-frequency energy and material own feature, we apply the relative frequency.
★ MAX provides laboratory microwave, industrial microwave batch oven and tunnel conveyor belt machine. We customize the machine power, size and shape that enable a variety of companies across many industries to take advantage of unique capabilities of microwave process. There is no a small or big machine, what we only focus on helping our clients to achieve improvement in performance, process, quality and safety.
★ Benefit from the simulation of microwave dielectric heating, test data and computer modeling, operator can control processing temperature, speed with uniform heat distribution by smart PLC.
★ We export our microwave system to over 58 countries and areas which help us obtain a rich experience for microwave machine applications and installations.
Why US
Knowledge & Experience: For more than 20 years experiences of processing food, insects, fiber & glass, plastic, wood, chemical, pulp material, minerals, tea, biomass, textiles, grains roasting & sterilize and other industry material, our marketing team provide an efficient and cost-effective solution/machine for you. Our rich experience engineer team provide either batch oven, tunnel belt model, vacuum microwave or industry cylinder machine for different application design.
Unique Design: Max enable customize machine model based on your specific requirement and design for your unique application. Our engineers utilize simulation data prior to design unit then initially fabricate machine in order to assure the efficient. Our unique design is compact footprint save space, flexible modular design, easily maintenance and uniform heat distribution assure gentle on the products because of total volume heating.
Economy: Reduce the electricity consumption, microwave heating is generated inside the products volume by directly transforming the electromagnetic energy into molecular, only the produce is heated. Based on the quality and standard, Max Industrial microwave provide a competitive price for you which can minimize the investment to control your business budget.
After Sale Service: After sales, we would send our installation technician to your company assist your installation, offer a proper processing time and temperature based on your products and provide a train operation.
★ Construct the entire system include pipe, electrical runs and water recycle if it's necessary.
★ Operate PLC and show to our clients' operators like set up temperature, processing time or conveyor speed.
★ Test a few batch of customers' sample to achieve the successfully processing result.
★ Finally, list properly maintenance procedures, notices and spare parts.
Based upon well design, reliable control systems and experienced engineers, we manufacture thousands of machines in the past years. We have committed ourselves to fabricate robust microwave machine to service the world.
We look forward to your Message