News
Industrial Microwave Dryer for Wood and Timber
Many wood or timber manufactures adopt the microwave drying method to dry off wood or timber products. What are the disadvantages of traditional timber drying method? Does industry microwave dryer overcome conventional problems? What does microwave dryer bring to us?


Comparing traditional wood or timber drying method with Microwave Dryer
1. Traditional drying method normally takes longer drying period. Every time operator need dry off large amount of wood products in order to save energy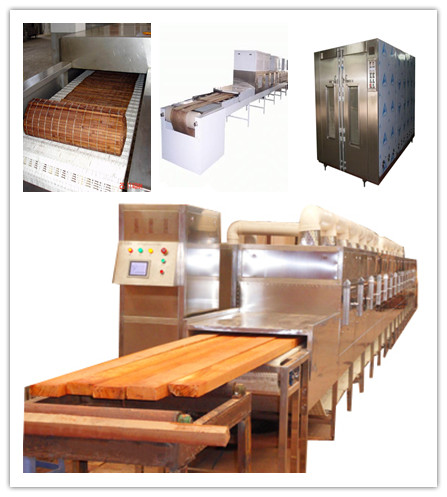 .New technology microwave dryer could obviously shorten the drying time. If users need dry off small amount of wood products, they conveniently operate machine to process those wood. Therefore, the microwave drying method provide a flexible and handy drying way.
2. Tradition drying method typically dehumidify wood from surface to inside, it occasionally occurs that the surface is complete dry, but the inside of wood is still wet . Water easily comes out from wood, and the wood crackers and shrinks scenario usually happen.
However, the microwave dryer could efficiently dry off the wood from inside to surface, it prevent wood from cracking and shrinking. The wood and timber are averagely and uniformly evaporated by the microwave energy. After the microwave drying method, the appearance of wood still has original base
3. Comparing to infrared drying solution, microwave drying way could shorten 2/3 percentage drying time and 1/3 energy consumption. This advantages are widely recognized by many customers.
On the other hand, microwave radio frequency could immediately penetrate inside of wood sterilize parasite ova and prevent musty in order to achieve longer keeping time . Also, microwave drying method would not form a high temperature working environmental or harsh working place. So operators have a better and cooler working place. Small working place, easy and automatic operation significantly improve drying efficient.