News
Microwave Drying Equipment for Mealworm
Yellow powder insect is also called as mealworms or fly maggots. There is rich nutrition in the mealworm including 30% fat, 50% protein, phosphorus, potassium, sodium, iron and other microelement. Even the drying mealworm still contains 40% protein and other microelements as a wonderful feed.
Therefore, many farmers take the mealworm as feeds for gold fish, tropical fish, bird, parrot, snake, turtle, centipede and other pets. The drying mealworm dramatically improves animal growing rate, rate of survive, disease-resistance, reproductive capacity.
Why we choose microwave drying equipment for insect?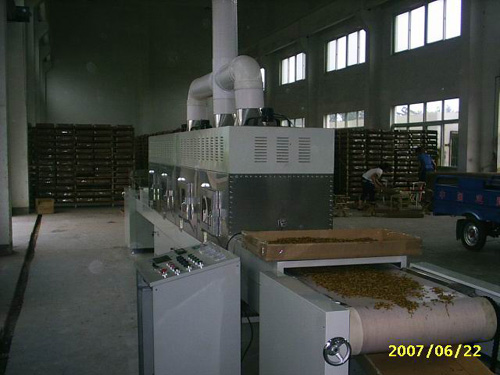 1. MAX 2450MHz Powerful microwave equipment dramatically decreases the drying time and handy controls the condition of mealworm.
2. Comparing to traditional drying method, the microwave drying dehumidify the insects with good looking ,straight shape, original color and fresh. Only is the some liquid extracted
3. Microwave work as a radio frequency preserve the nutrition elements, mainly sterilize bacteria of mealworm to increase expiration date
4. MAX microwave drying system could continuously work for 24/7 with fully automatic conveyor and drying method. It could process large amount of material in few hours to dramatically improve the drying capacity.
5. MAX microwave dryer could provide both batch type and tunnel conveyor type to meet with different customers' requirement. Both of models have a relative small working place and big capacity. Our precise microwave components could maximum offers operators' simple operation and less maintenance. Especially tunnel conveyor model. We could set the speed of conveyor from 0.5 m/minute to 5 m/minute in order to meet with different capacity. Also, small batch (oven) microwave is also available to tailor for the application.
Our engineer and sales team are committed to customize different type of machine to meet with all over world customers' demand. You are welcomed to email to us for more information. Max microwave dryer system will be your honest and loyal partner.