News
Ready Meal Heating Machine
When we plan to heat the cooling prepared meal for a big group of people, an efficient microwave heating machine would be a necessary equipment. Especially for Asian cuisine, Asian cooling ready meal typically consists of rice, vegetables and meats. And the estimated population for Asia in 2016 is 4.4 billion. Asia is the largest and most populous of earth's continents which comprises a full 30% of the world's land area with 60% of the world's current population. It also has the highest growth rate today. When we hold a large conference or construction project, we need quickly prepare hundreds of meals in a few hours. Today, we would introduce MAX Industrial Microwave Meal Heating Machine.
Microwave Meal Heating Machine Features
1. Belt conveyor consistently heat the cold vending machine or chiller ready meal. It only takes 5~8 minutes based on the weight of meal box. So it really couldn't be much easier than that between chilled ready meal and hot ready meal
2. Microwave heating machine not only efficiently re-heat the meal box but also pasteurize meal to assure hygiene condition. Microwave cooking can only kill disease-causing bugs when the correct temperature and time combination is achieved throughout the food portion. Cooking to temperatures above 60℃ will kill most bugs known to cause food-borne illness, but the toxins produced by them may be heat-tolerant.(Remember microwaving cannot magically make contaminated food safe. So if in doubt, throw it out.)
3. Our team can customize the machine to heat different volume of meal to meet with most of demands.
4. Does microwave safe to heat ready meal or nutrition lost?
If nutrients are lost from foods cooked in microwaves, this would be because too high a temperature was applied, or they were cooked for too long. The correct combination of time and temperature can help preserve most nutrients while also improving the foods' taste, texture and colour. We have several temperature sensors which can properly show you the heating temperature
Microwave cooking is unlikely to negatively affect vitamins and other compounds associated with improved health. For instance, rapid cooking actually helps preserve a group of beneficial chemicals, the polyphenols – that increase the total antioxidant activity of foods – in green vegetables.
A key nutrient usually destroyed when cooking vegetables is vitamin C, a severe lack of which can lead to conditions like scurvy. But boiling vegetables accounts for greater nutrient losses than microwaving them. This is because water soluble nutrients are readily leached into water when they are boiled, while very little water is used in microwaving.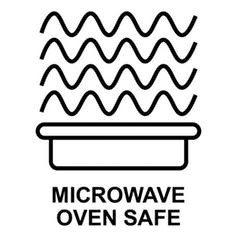 5. Some of the best studied cancer-causing compounds are the heterocyclic aromatic amines (HCA). These are formed naturally in protein-rich food such as meat and fish during cooking, and are more likely to form if the meat is cooked for a long time and at higher temperatures.

The method of cooking is a major factor affecting HCA formation. Some researchers have reported HCA are formed in chicken at higher levels when cooked in a microwave, compared to when pan-fried, barbecued or baked.

Barbecued fish has higher levels of HCA than microwaved fish. from shutterstock.com
But no research has claimed or shown an association between regular consumption of microwave-cooked poultry and cancer.
A recent study has revealed barbecued fish contains more HCA than microwave-cooked fish, while HCA could not be detected at all in microwaved beef. Also, thawing beef and re-heating previously-cooked meat or fish in a microwave just for a few minutes, does not produce any extra HCA.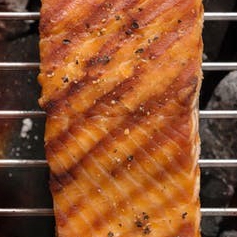 6. What about the packaging?
There is some evidence to suggest chemicals in plastic packaging can migrate into foods when microwaved, which has been associated with increased risk of cancer.
If your packaging has a microwave safe symbol, it is safe to use in the microwave. But most of today's plastic containers, packages and wraps are specially designed to withstand microwave temperatures. Therefore, it is safe to use specially package meal box heated in the microwave machine.
If you need a microwave ready meal heating machine, please contact with us.