We can simple explain the industrial microwave oven is the larger power unit than our household microwave. Typically, There are some regular microwave batch oven including 6kw, 12kw, 18kw, 24kw and 30kw vertical microwave oven. Industrial microwave batch oven is mainly applied for commercial & industrial purposes as well as researching field like Institution and University. It has heating, thawing, drying, sterilizing, sintering and extracting function.
Vertical batch microwave could be designed to single layer or multiple layers of microwave. It is popular to process a small amount of material because of high power with compact and super efficient.
Features of Industrial Microwave Batch Oven
1. Button or PLC automatic control, rotary speed control and timer set up.


2. Brand temperature thermometer flexible to set up processing temperature which properly control and adjust heating temperature.


3. Small Footprint with mobility.


4. Simple installation and maintenance. If any problems come out, you could follow up our instructions to maintain the machine.


5. Robust stainless steel material .


6. Directly heating material on its own without heating environment air.


7. It's available to dry and heat solids, liquid and bulk material.


8. Could be customized to vacuum model, standard model and extracting unit.


9. Widely use for LAB testing, insects & bug drying, chemical drying, herbs heating, liquid heating, food drying and other applications etc.
| | | | | | | |
| --- | --- | --- | --- | --- | --- | --- |
| Model | Unit | MAX-6B | MAX-12B | MAX-18B | MAX-24B | MAX-30B |
| Microwave Power | Kw | 6 | 12 | 18 | 24 | 30 |
| Moisture Evaporation | Kg/h | 5.2~5.8 | 10.8~11.5 | 15.5~17.5 | 22.3~23.2 | 27.1~29.2 |
| Power | KVA | 8 | 15 | 23 | 35 | 40 |
| Working Voltage | 220/380V/415 | 380/415 | 380/415 | 380/415 | 380/415 | 380/415 |
| Microwave Frequency | 2450 Mhz | 2450 Mhz | 2450 Mhz | 2450 Mhz | 2450 Mhz | 2450 Mhz |
| Working Frequency | Hz | 50/60 | 50/60 | 50/60 | 50/60 | 50/60 |
| Temperature Control | ℃ | 40~150 | 40~150 | 40~150 | 40~150 | 40~150 |
| Layers | layer | 1 | 1/2 | 2 | 2 | 3 |
| Working Humidity | % | ≤80% | ≤80% | ≤80% | ≤80% | ≤80% |
| Working Temperature | ℃ | -3~40 | -3~40 | -3~40 | -3~40 | -3~40 |
| Dimension | mm(L*W*H) | 1100x770x1400 | 1100x850x1450 | 1350x1150x1550 | 1350x1250x1550 | 1920x1320x1850 |
| Weight | Kg | 250 | 290 | 320 | 380 | 480 |
Standard Batch Oven
---



Vacuum Microwave Batch Oven
---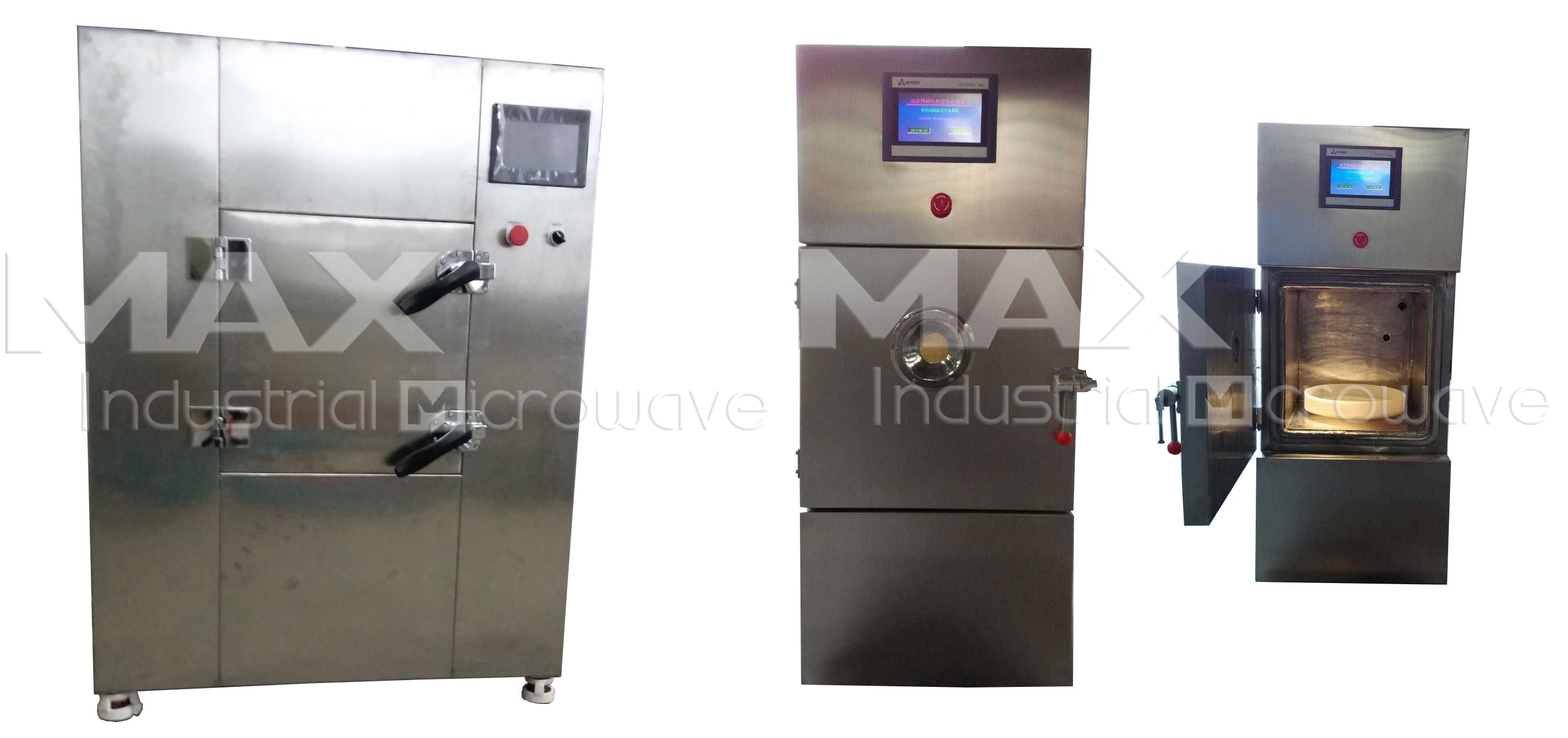 Liquid Heating and Liquid Extracting Batch Oven
---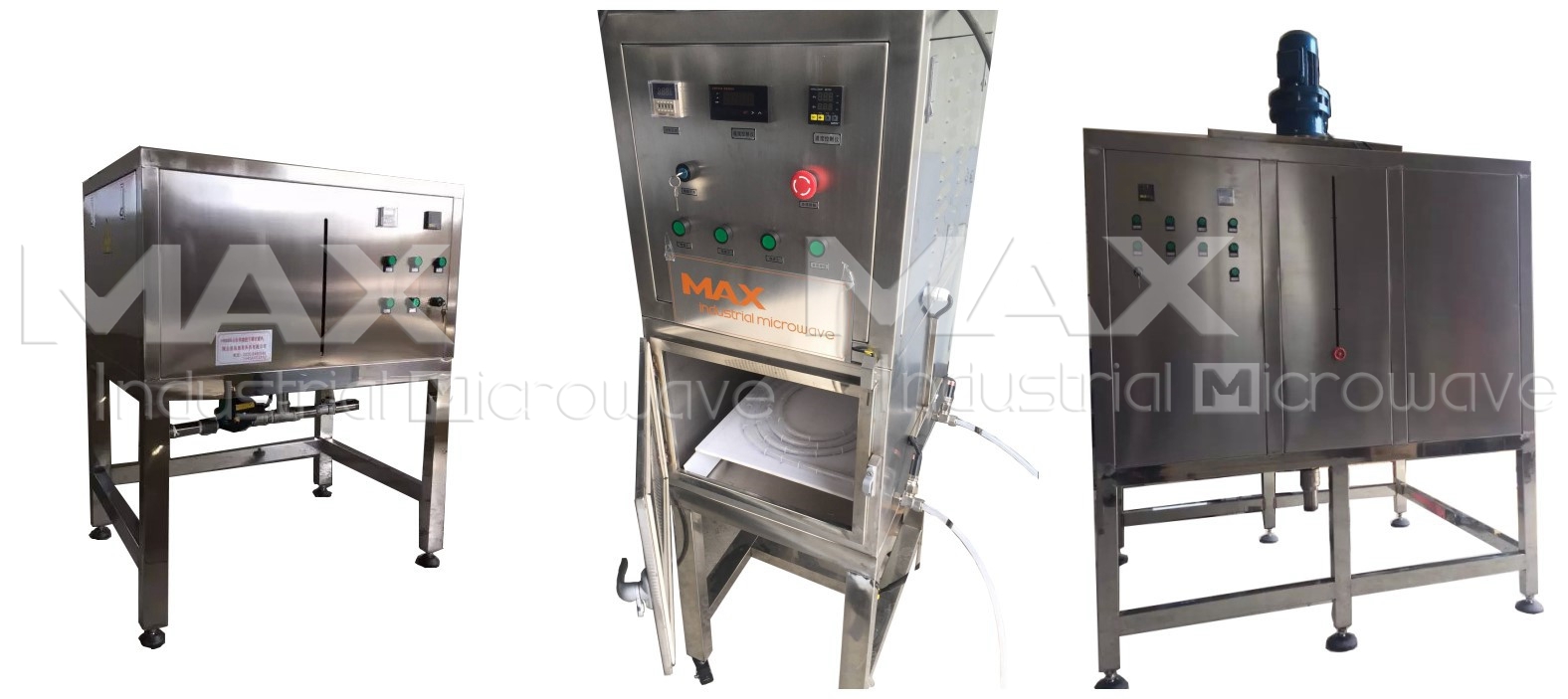 Multiple Layer
---