MAX Industrial Microwave thawing and defrost applications for beef, chicken, fish, shrimp, pork, fish and all kinds of pet food meat and other products.
MAX Industrial Microwave Thawing and Defrost Machine Features:
1. Temperature rapidly rise up from -20~-18℃ to -4 ℃~0℃,easily further defrost the frozen material.
2. 915 Mhz has a better penetrate ability to defrost meat , sea food and other material.
3. Continuously defrost large amount of material and capacity range from 500 Kg/h, 1000 Kg/h, 1500 Kg/h and 3000 Kg/h
4. Less volume of drip lost.
5. Less labor, easy operating , small working place( only 30 ㎡) without pollution and noise.
6. Significantly reduces the breeding of harmful bacteria.
7. Less processing time 2 minutes ~5 minutes and 30 seconds.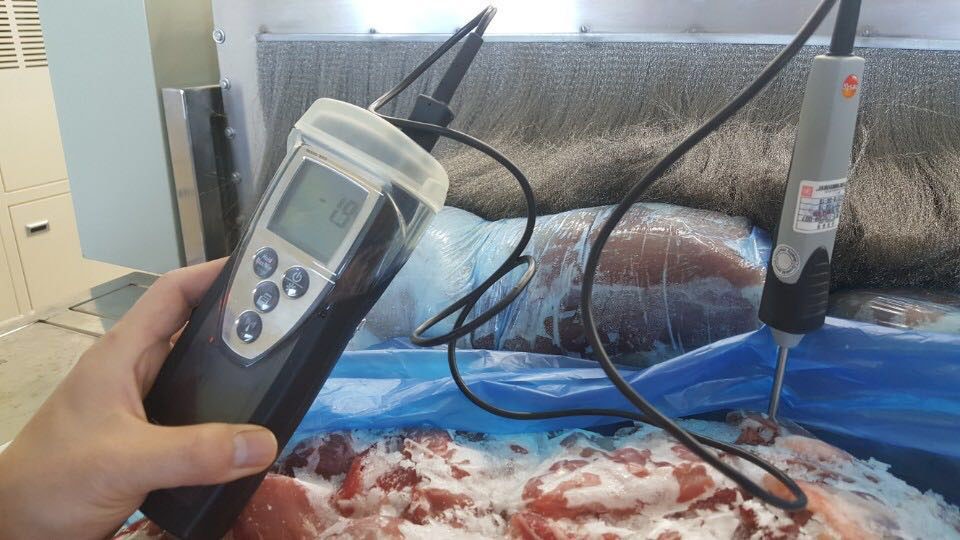 Configuration of Industrial Microwave Thawing Machine:
1. Microwave Power: 25 Kw, 50 Kw, 75 Kw and 150 Kw
2. Dimension: Customizable
3. Working Frequency : 915 Mhz
4. Working Temperature:-5~45℃
5. Relative Humidity:≤85%
6. Control Method: PLC and Digital Showing Function
7. Conveyor Speed:0.5 meter~5 meters per minutes adjustable